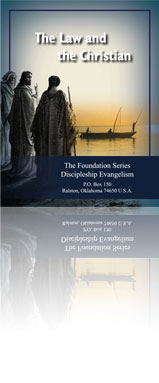 The Law and the Christian
Excellent, easy reading, Bible study material that can be used to conduct one or two Bible studies on this particular subject. Group or personal study. Bible study questions included.
What was the purpose of the Law? Does it apply to Christians today? Much confusion exist today about the difference between law and grace. This booklet will help you find these answers.